Take Action Towards Truth and Reconciliation Every Day
Challenge #21 – Take Action Towards Truth and Reconciliation Every Day
September 30th is observed as a National Day for Truth and Reconciliation in Canada.
For some settlers and for those those joining us from outside of Canada, this challenge may serve as an introduction to the issues Indigenous Survivors, their families, and their communities are experiencing a result of real harm and colonial impacts, past and present.
We have decided to repost an incredible resource which was co-authored by Rochelle Ignacio and Angelina Pelletier for the Tamarck Institute. We've received permission to share this post of resources with you all as part of this month's challenge. We encourage you to take your time.
These topics are challenging to address, these truths are heartbreaking and horrific, and yet the only way we will make change is to learn the painful truth, and make commitments to taking action every day towards reconciliation. Please take care of yourself as you take this month's challenge. Supports for Indigenous people can be found below. 

-The IDEA Project Team
2022 Resources for Truth and Reconciliation
This blog post is the second of two resources published to coincide with 2022's National Day for Truth and Reconciliation in Canada, observed each year on September 30. Click here to access the first post, titled Community-based healing: Meaningful ways to observe NDTR.
Supports
This blog post contains content related to residential schools, assimilation, ongoing harm and colonial impacts.
Former residential school students can call 1-866-925-4419 for emotional crisis referral services and information on other health supports from the Government of Canada.
Indigenous peoples across Canada can also go to The Hope for Wellness Help Line 24 hours a day, 7 days a week for counselling and crisis intervention.
Call the toll-free Help Line at 1-855-242-3310 or connect to the online chat.
---
This post was co-authored by Rochelle Ignacio and Angelina Pelletier.
"Reconciliation is a way of life, continuous, with no end date. It is learning from our lived experiences and understanding one another. It is creating the necessary space for us to heal. It is planting seeds of hope and respect so that our garden blooms for our children."
‒ Governor General Mary May Simon
We would like to formally acknowledge that September 30, 2022 marks the second annual National Day for Truth and Reconciliation in Canada. In response to Action 80 from the Truth and Reconciliation Commission of Canada's Calls to Action, the Government of Canada established September 30 as a federal statutory holiday to honour Survivors, their families and communities, and to ensure that public commemoration of the history and legacy of residential schools remains a vital component of the reconciliation process.
For more information, see this post.

Orange Shirt Day
The National Day for Truth and Reconciliation coincides with Orange Shirt Day, which is a grassroots, Indigenous-led movement that honours children who were impacted by the residential school system. Phyllis Webstad, Founder of Orange Shirt Day Society, is Northern Secwpemc (Shuswap) from the Stswecem'c Xgat'tem First Nation (Canoe Creek Indian Band). She created Orange Shirt Day to recognize the harm the residential school system did to children's sense of self-esteem and well-being, and as an affirmation of our commitment to ensure that everyone around us matters.
We encourage you, a member of the Tamarack Community, to buy and wear an orange shirt from Indigenous makers and organizations.
Resources to Support Action
Building upon the Resources for Truth and Reconciliation blog post authored by Natasha Pei in 2021, the Tamarack team has compiled several resources that have been co-authored or co-led with Indigenous partners that may help settlers and settler-led organizations take steps towards reconciliation.
As settlers, we all have responsibilities in reconciliation with Indigenous Peoples in Canada. Your journey starts with learning about the histories, understanding modern-day injustices and dismantling and decolonizing systems which continue to oppress Indigenous Peoples in Canada.
Foundations: Truth and Reconciliation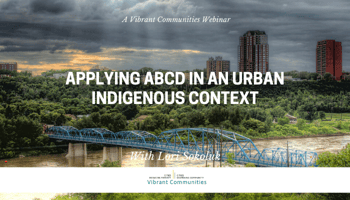 Centering Indigenous people: Culture and ways of knowing in social change work
With NOT For

– This blog post by Jessica Lazare, an Onkwehonwe woman from the Kanien'kehá: ka territory of Kahnawà:ke, focuses on the importance of youth voices in defining their own needs and in decision-making.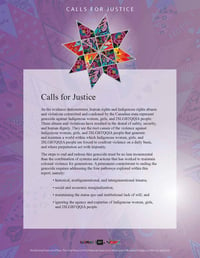 Indigenous-Led Movements to Support
Shannen's Dream is an organization working for every First Nations child in Canada to have a safe and comfy school and equitable education.


2 Spirits In Motion Society aims to create, maintain and strengthen a safe and supportive social environment for Two Spirit peoples to feel loved, to be loved, to succeed and to become empowered.
Reading Resources
Read books by Indigenous authors about residential schools and reconciliation
Bilingual Resources

Government of Canada Resources
Reflect on the meaning and action taken following the Statement of apology to former students of Indian Residential Schools EN | Présentation d'excuses aux anciens élèves des pensionnats indiens FR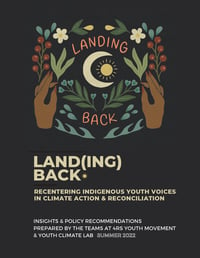 Toolkits
The Witness Blanket is a large-scale work of art containing hundreds of items reclaimed from residential schools, churches, government buildings and traditional and cultural structures from across Canada.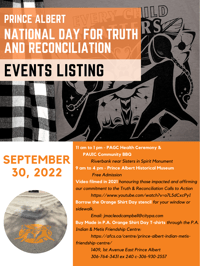 Events
Find additional events in your own community through your local Friendship Centre, municipality or post-secondary institution.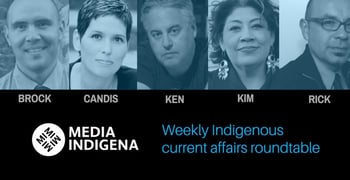 Film and Media
Film and TV resources from A7G


Seek out Indigenous-made or -led artwork in your community, such as the new mural just unveiled in Prince Albert (pictured below). Named Kistahpinanihk, "the great meeting place," the work is inspired by the United Nation's 17 Sustainable Development Goals.
The mural is the result of a weeklong workshop led by Peru-born artist Bruno Hernani and representing a collaboration between CBYF Prince Albert, the Saskatchewan Council for International Cooperation (SCIC) and the City of Prince Albert.

Courses
Ways to observe beyond Canada
Learn about the unique history, contributions, languages, cultural practices and spiritual beliefs of Indigenous Peoples in the community where you have settled


Learn more about the tools and programs in place to help support the reclamation, revitalization, maintaining and strengthening of Indigenous languages in in the community where you have settled


Learn who is working to advance reconciliation and renew a nation-to-nation relationship with Indigenous Peoples, based on recognition of rights, respect, cooperation and partnership.

The Tamarack Institute is a connected force of more than 40,000 engaged practitioners and policymakers who work collaboratively to advance positive community change. Learn more here.
October  26th 2022
9:00 AM Pacific | 12:00 PM Eastern
5:00 PM UK | 6:00 PM CET